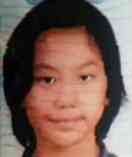 Name: Faye Lin Cannon.
Died: July 3, 2017.
Age at death: 13.
Cause of death: Fatal abuse.
Location: Ambergris Caye, Belize.
Disability: Mental illness (Claimed by parents).
Details:
Faye was beaten to death by her parents. They claimed that she was mentally ill, and that she hurt herself; but upon autopsy she was found to have had broken ribs that had punctured her heart.
Perpetrator: Anke Doehm (Adoptive mother) and David Doehm (Adoptive father).
Source: US Couple Held Pending Charges For Death of 13 Year Old Daughter