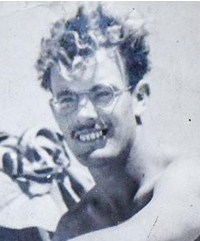 Name: Kenneth Coombes.
Died: January 9, 2018 (Body found; died 12 years earlier).
Age at death: 87.
Cause of death: Murder.
Location: Reddish, Stockport, Greater Manchester, England, UK.
Disability: Disabled elder.
Details:
Kenneth's daughter battered him to death with a shovel, then buried him and posed as his caregiver for the next twelve years until she finally confessed to police.
He was a World War Two veteran who served in the RAF.
Perpetrator: Barbara Coombes (Daughter), pleaded guilty to manslaughter by diminished responsibility, sentenced to 9 years in prison.
Source:
Barbara Coombes sentenced to nine years for killing her father
Garden plot where mum buried war hero dad after killing him over 'paedo pics'
Who is Barbara Coombes, when did her father Kenneth go missing in Stockport and where is Matlock Road in Reddish?
'You watched him bleed to death': Woman jailed for killing her strict father
Son's grief after sister 'killed war hero dad and buried his body in garden'
Granddad 'murdered and buried in garden by daughter' was World War Two hero
She found her father's child porn images of herself, then killed him – and kept it secret for 12 years