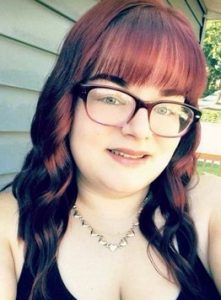 Name: Destiny Rollar.
Died: April 11, 2018.
Age at death: 22.
Cause of death: Murder.
Location: Lower Township, New Jersey, USA.
Disability: Milroy's disease.
Details:
Destiny was shot to death by her boyfriend.
She was a manager and hairstylist at a salon, and the mother of twin girls.
Perpetrator: Charles A. Bland (Boyfriend), charged with murder, aggravated assault, possession of a weapon for an unlawful purpose, and hindering his own apprehension.
Source:
Lower Township woman killed was a 'sweet,' 'outgoing' mother of twins
Hair stylist allegedly murdered by boyfriend was devoted mom of twin girls
Obituary of Destiny Rollar | DeMarco-Luisi Funeral Home
Villas Man Charged in Murder Of 22-year-old Mother of 2
Man awaiting extradition in shooting death of mother of 2