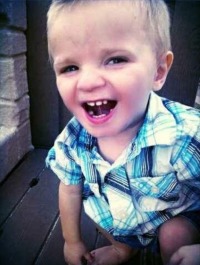 Name: Chance Vanderpool.
Died: November 22, 2016.
Age at death: 4.
Cause of death: Abuse.
Location: Glen St. Mary, Florida, USA.
Disability: Autism.
Details:
After being subjected to chronic abuse, Chance was finally beaten to death by his mother's boyfriend.
Perpetrator: Jonathan Register (Mother's boyfriend), arrested, charged with aggravated child abuse and aggravated battery.
Source:
Baker Sheriff investigating death of 4-year-old autistic boy
Arrest made for the death of 4-year-old autistic boy in Baker
4-year-old child with autism dies; Baker County man charged with child abuse of sibling
4-year-old boy with autism dies in Baker County
Baker County child with autism dies; Man charged with abuse of sibling
Man accused of abusing 2-year-old after sibling dies