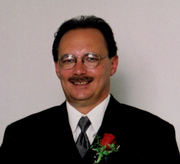 Name: Ronald McCabe.
Died: March 7, 2016.
Age at death: 56.
Cause of death: Murder.
Location: Kitchener, Ontario, Canada.
Disability: Unspecified; long-term care home resident.
Details:
Ronald was shot by his son, who came to his care home and killed him there.
Perpetrator: Adam McCabe (Son), charged with second-degree murder.
Source:
Ronald McCabe Obituary
Man found dead in long-term care home; 32-year-old charged with murder
Man killed at Kitchener long-term care home
Man, 32, charged with 2nd-degree murder in death at Kitchener care home
Murder charges pending over death at Kitchener care home