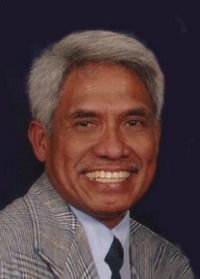 Name: Marcus Martinus Harman.
Died: June 7, 2015.
Age at death: 70.
Cause of death: Murder.
Location: Bethany, Oklahoma, USA.
Disability: Unspecified.
Details:
Marcus and his wife had a protection order against his son, who had made death threats against his wife. However, his son came to the house anyway and held Marcus captive for several hours before kicking him in the head. Marcus died of head injuries.
Born in Indonesia and educated in the United States, he loved learning, especially about science and math, had a master's degree in epidemiology, and worked as a substitute teacher.
Perpetrator: Samuel Michael Harman (Son), pleaded no contest to second-degree murder, kidnapping and violating a protective order, sentenced to 35 years.
Source:
Bethany man sentenced in father's death
Son Charged In Connection With Disabled Father's Death
Obituary for Marcus Harman – Bethany, OK
Son faces charges in slaying of father in Bethany home