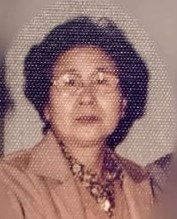 Name: Kiyoko Otsuka.
Died: July 7, 2019.
Age at death: 96.
Cause of death: Murder.
Location: Gamagori City, Aichi Prefecture, Japan.
Disability: Mobility impaired.
Details:
Ms. Otsuka had been unable to go outside because of problems with her leg for several months. She lived with her son and daughter-in-law.
Ms. Otsuka was strangled by her daughter-in-law, who explained that she had done it because she couldn't sleep because she was taking care of Ms. Otsuka.
Perpetrator: Fumiko Otsuka (Daughter-in-law), charged with murder.
Source:
Aichi: Woman, 70, suspected of killing bedridden mother-in-law