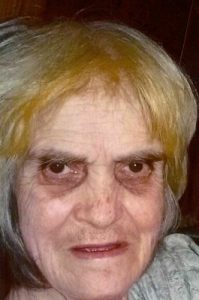 Name: Betty Elouise Crews.
Died: June 7, 2019.
Age at death: 72.
Cause of death: Neglect.
Location: Harriman, Tennessee, USA.
Disability: Disabled elder.
Details:
Betty lived with her daughter and another caretaker. They did not care for her, and she starved to death.
Perpetrator: Christopher Kennedy and Evelyn Kennedy (Daughter), both charged with first-degree murder.
Source:
Daughter, one other charged with murder after 72-year-old mother starved to death in Roane County
Daughter charged in starving death of elderly mother
Caretakers charged in starvation death of Roane County woman
Obituary of Betty Elouise Crews | Harriman Location