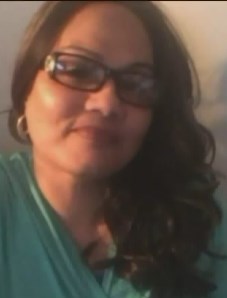 Name: Amzin "Bibi Jasmin" Shaw.
Died: September 3, 2019.
Age at death: 63.
Cause of death: Murder.
Location: Queens, New York, USA.
Disability: Stroke.
Details:
Bibi Jasmin died in a fire set by her niece's boyfriend, who was staying rent-free with her and her niece. She had recently had a stroke, and used a cane and sometimes a wheelchair, and was unable to get out of the house when he set the house on fire. Apparently, she had attempted to evict the couple because they did not help her pay for rent or utilities and, when asked, her niece's boyfriend threatened to kill her.
Bibi Jasmin was one of 17 siblings and had several grandchildren.
Perpetrator: Rampersaud Persaud (Boyfriend of niece), charged with murder and arson.
Source:
Murder charge in Queens Village fire
Queens Village Man Charged in Death of Wheelchair-bound Property Owner who Evicted Him
Former Tenant Accused Of Setting Deadly Fire Due In Court On Murder, Arson Charges
Man Charged With Murder As Woman Dies in Queens Fire: NYPD
Man charged with murder in Queens fire that killed woman: police
Ungrateful tenant charged in deadly arson that killed Queens homeowner: 'Her kindness got her killed'