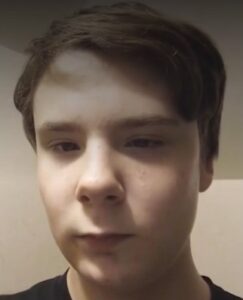 Name: Sayeed Neilson.
Died: October 23, 2020.
Age at death: 14.
Cause of death: Abuse.
Location: Nashville, Tennessee, USA.
Disability: Autism.
Details:
Sayeed's stepbrother punched and kicked him in the head; his mother told his stepbrother to stop, but then walked away without actually checking to make sure he had stopped. When Sayeed died, they claimed he had fallen in the shower; but his injuries were "inconsistent with a fall".
Sayeed loved Star Wars and Halloween. He never missed a day walking his dog Chloe, rain or shine.
Perpetrator: Rebacca Greenwood (Mother), David Matheny (Stepbrother), charged with criminal homicide, aggravated child abuse and evidence tampering.
Source:
'It Was Like Reign Of Terror': Man Accused Of Beating His Autistic 14-Year-Old Brother To Death
Vigil for teen with Autism killed by family members
'Reign of terror': Slaying of Nashville 14-year-old involving brother, mother leaves relatives reeling
Aunt mourns 14-year-old boy with Asperger's beaten to death in Tennessee home
Mother, stepbrother charged with homicide in death of autistic 14-year-old boy
Tenn. mother, stepbrother charged in death of autistic 14-year-old