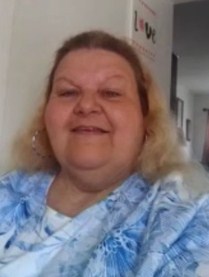 Name: Deborah Lynch.
Died: January 11, 2019.
Age at death: 62.
Cause of death: Murder.
Location: Milwaukee, Wisconsin, USA.
Disability: Wheelchair user.
Details:
Debbie was a religious woman, a faithful churchgoer whose neighbors remember her as extremely nice and soft-spoken.
Debbie was stabbed to death by a man who was living in her apartment at the time. Neighbors heard her calling for help and called the police, but not break down the door to come to her aid; by the time police arrived, her injuries were too severe to survive.
Perpetrator: Kehinde Afolayan (Housemate), charged with first-degree murder.
Source:
Milwaukee man charged in stabbing of woman in wheelchair
South Milwaukee woman was fatally stabbed 116 times in her wheelchair, complaint says
Woman in wheelchair killed, stabbed 116 times