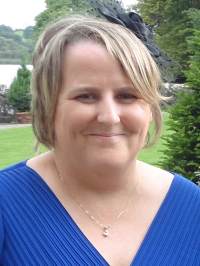 Name: Elaine O'Hara.
Died: Body found August 21, 2013. Missing August 22, 2012.
Age at death: 39.
Cause of death: Murder.
Location: Killakee Mountain, Dublin, Ireland.
Disability: Depression, borderline personality disorder, asthma, diabetes, dyslexia.
Details:
After she returned home from a psychiatric hospitalization, Elaine's boyfriend stabbed her to death and dumped her body in the mountains, trying to pass it off as a suicide due to Elaine's mental-health problems. However, police found evidence in their house that showed a long-term history of abuse and manipulation in which her boyfriend had used Elaine's low self-esteem to keep her trapped. When Elaine's body was found a year later, her boyfriend was arrested and charged with murder.
Elaine was taking night classes to become a Montessori school teacher.
Perpetrator: Graham Dwyer (Boyfriend), convicted of murder, sentenced to life.
Source:
5 Notorious Irish Murder Cases
Murder of Elaine O'Hara
US crime network reconstruct events around sadistic murder of Elaine O'Hara in docu-drama