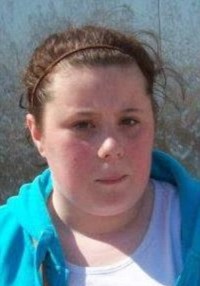 Name: Rachel Murphy.
Died: September 8, 2015.
Age at death: 15.
Cause of death: Medical neglect.
Location: Stalybridge, Greater Manchester, England, UK.
Disability: Epilepsy, scoliosis, arthritis (ankylosing spondylitis).
Details:
Rachel had back pain from arthritis, and she was supposed to take ibuprofen or paracetamol for it. Instead, for over a year, Rachel's parents drugged her with her father's morphine.
Rachel was found dead with twelve times the lethal dose of morphine in her system.
Perpetrator: Joann and Colin Murphy (Parents).
Source:
Girl died after parents gave her 'powerful painkillers for up to a year', inquest hears
Schoolgirl with epilepsy dies of drug poisoning 'after dad fed her his own powerful painkillers'
Schoolgirl, 15, with epilepsy dies after father illicitly fed her his own supply of morphine to tackle pain
Epileptic schoolgirl died of drug poisoning 'after parents gave her illicit morphine'
Manchester girl with epilepsy who died with drugs overdose 'intended to kill herself'