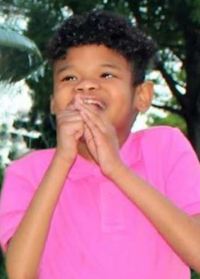 Name: Ty Lee.
Died: June 28, 2016.
Age at death: 11.
Cause of death: Neglect.
Location: Morrow, Georgia, USA.
Disability: Autism; wheelchair user.
Details:
Ty's stepfather took him out of his wheelchair and put him in a bathtub full of water; then he left the bathroom, apparently to go smoke a joint. The boy drowned.
Perpetrator: Michael Smith (Stepfather), charged with murder.
Source:
Morrow man charged with murder in connection with drowning of autistic child
Stepdad charged after 11-year-old wheelchair-bound autistic boy drowns in tub
Stepdad charged in bathtub drowning of autistic son
Stepfather jailed after stepson with autism drowns in bathtub
Michael Smith to face murder trial in death of son
Wife of suspect in 11-year-old's bathtub drowning death says it was just an accident
Michael Smith to face murder trial in death of son