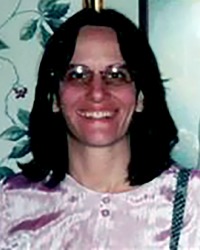 Name: Vickie Balogh.
Died: October 23, 2016.
Age at death: 57.
Cause of death: Neglect.
Location: Trenton, Michigan, USA.
Disability: Spinocerebellar ataxia.
Details:
Vickie starved to death, filthy, emaciated and with severe bedsores, because her sons did not care for her.
She was a widow whose husband had died of lung cancer three years before. She had worked for a telephone company before her disability progressed and forced her to retire.
Perpetrator: Gabriel V. Balogh (Son) and Grant C. Balogh (Son); both charged with murder, involuntary manslaughter, and abuse of a vulnerable adult.
Source:
Brothers charged with murder after their mother died weighing just 79lbs
Trenton men who cared for mother with rare disease – now charged with her murder
Brothers charged with murder after mom starves to death
Brothers accused of letting mother starve to death, ignoring dead body for hours
Michigan Brothers Allegedly Abandoned Bedridden Mother Who Died of Malnutrition