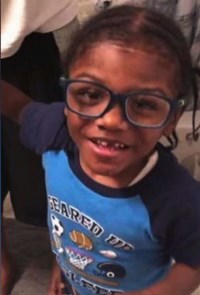 Name: Malachi Lawson.
Died: August 4, 2019.
Age at death: 4.
Cause of death: Abuse.
Location: Baltimore, Maryland, USA.
Disability: Walked with a limp; possibly autism
Details:
Malachi's mother and her partner initially reported him missing. Later, they admitted they had burned him by making him sit in a bathtub full of hot water after he had a potty-training accident. His body was found in a dumpster.
Malachi loved Paw Patrol and Mickey Mouse. He liked dancing and his favorite color was blue. He had been taken into foster care, but returned to his mother and her partner.
Perpetrator: Alicia Lawson (Mother) and Shatika Lawson (Mother's partner), both charged with neglect resulting in the death of a minor, first-degree child abuse, reckless endangerment, tampering with evidence and false statement.
Source:
Missing Baltimore 4-Year-Old Found Dead in a Dumpster: Police
'Remembering Our Superhero' | 4-Year-Old Malachi Lawson Laid To Rest Tuesday
Family says goodbye to 4-year old Baltimore boy with songs, praise and a comic book in a tearful service