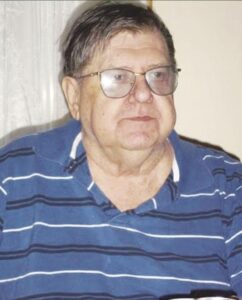 Name: Vincent C. Avellino.
Died: November 2, 2020.
Age at death: 83.
Cause of death: Neglect.
Location: Ranshaw, Pennsylvania, USA.
Disability: Dementia.
Details:
Vincent's wife left him in place in his chair for at least a month. He developed a massive pressure sore that ultimately killed him. His wife was trained as a home health aide and she would have known how dangerous it was not to move a patient for extended periods of time.
Vincent was a retired factory worker who loved the outdoors. He liked hunting, fishing, crabbing, mushroom and berry picking, and grew a garden. He was a good baker and wine maker. He liked antiques and going to yard sales, and collected coins. He loved long car rides and milkshakes. He had nine grandchildren and three great-grandchildren.
Perpetrator: Debora Avelino (Wife), charged with involuntary manslaughter and neglect.
Source:
Vincent Avellino Obituary (2020)
Woman charged with neglect and involuntary manslaughter for husband's death
Pa. wife charged with causing death of husband with dementia