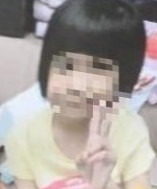 Name Unknown.
Died: December 30, 2020.
Age at death: 5.
Cause of death: Untreated ruptured intestine due to blunt-force trauma.
Location: Kampung Sungai Cincin, Gombek, Malaysia.
Disability: Hydrocephalus, mobility impaired.
Details:
This five-year-old girl's grandaunt is charged with killing her by kicking her in the stomach repeatedly and causing an intestinal rupture, which, untreated, proved fatal. Her father is charged with neglecting her by not taking her to a doctor when she was clearly severely injured.
Case status:
Ipzuma Ambo (grandaunt), charged with murder.
Roza Iskandar Mardi (Father), charged with child neglect.
Source:
Grandaunt, father of disabled girl charged with murder, neglect
Grandaunt and father of 5-year-old girl charged with murder, neglect [NSTTV]
Father, grandaunt among 6 nabbed over death of 5-year old disabled girl
Abuse suspected in disabled child's death
5yo Disabled Child Dies From Ruptured Intestines After Alleged Abuse By Grandmother
Kanak-kanak 5 tahun pecah usus disepak nenek saudara [METROTV]
Police arrest six over suspected abuse, death of five-year-old disabled girl | The Star