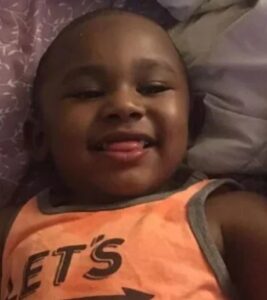 Name: Kaleb Bogan.
Died: January 15, 2023.
Age at death: 5.
Cause of death: Blunt trauma and burns.
Location: Tupelo, Mississippi, USA.
Disability: Autism.
Details:
Paramedics were called to Kaleb's home, where he was unresponsive. They performed CPR but were unable to revive him, and he was pronounced dead at the hospital, where doctors reported that Kaleb's body was covered in scars and burns. His mother was arrested.
Case Status:
Brianna Young (Mother), charged with murder, child abuse, and child neglect.
Sources:
Tupelo mother held without bond after charges upgraded to capital murder
Tupelo woman charged with child abuse after 5 year old autistic child died over weekend | Tippah News
Tupelo woman charged after five-year-old autistic son dies | DeSoto County News
Tupelo mom charged in death of 5-year-old son
Funeral Expenses for Kaleb Bogan, organized by Leslie Harris
Autism Memorial: Kaleb Bogan