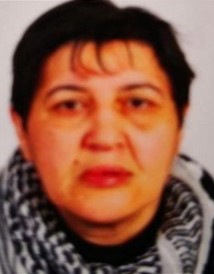 Name: Rosalia Garofalo.
Died: January 29, 2020.
Age at death: 52.
Cause of death: Trauma-related pneumothorax and respiratory failure.
Location: Marsala, Sicily, Italy.
Disability: Stroke.
Details:
Rosalia's husband allegedly beat her to death over the course of three days. She had been abused by her husband many times over the years of her marriage.
Case status:
Vincenzo Frasillo (Husband), charged with voluntary homicide, domestic abuse, and assault.
Source:
Omicidio Rosalia Garofalo. Rinviato a giudizio il marito Vincenzo Frasillo
Processo femminicidio Mazara del Vallo, sentiti investigatori della Polizia
Man indicted for beating to death disabled wife
Al via processo per l'omicidio della mazarese Rosalia Garofalo uccisa un anno fa dal marito