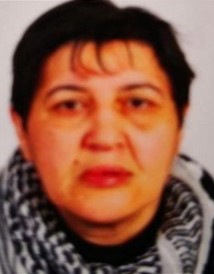 Name: Rosalia Garofalo.
Died: January 29, 2020.
Age at death: 52.
Cause of death: Abuse.
Location: Marsala, Sicily, Italy.
Disability: Stroke.
Details:
Rosalia had been abused by her husband many times over the years of her marriage. Her husband beat her to death over the course of three days.
Perpetrator: Vincenzo Frasillo (Husband), charged with murder.
Source:
Man indicted for beating to death disabled wife
Al via processo per l'omicidio della mazarese Rosalia Garofalo uccisa un anno fa dal marito