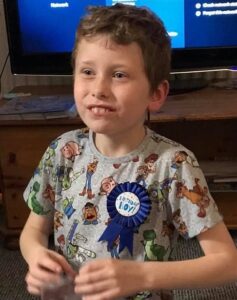 Name: Darren Henson.
Died: May 31, 2021.
Age at death: 9.
Cause of death: Stabbed.
Location: Louth, England, UK.
Disability: Autism.
Details:
Darren's stepfather allegedly stabbed him and his mother to death.
Darren loved football (soccer), especially Chelsea football. He was "a happy child with a kind heart."
Case Status:
Daniel Boulton (Stepfather), arrested on suspicion of murder.
Source:
Coventry gran's tribute to boy, 9, after alleged double murder
Suspect, 29, 'knifed to death ex-partner and her autistic son, nine'