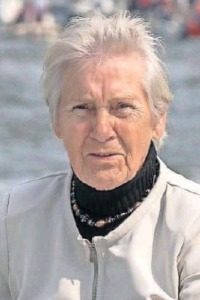 Name: Rietje Willms.
Died: June 12, 2016.
Age at death: 80.
Cause of death: Neglect.
Location: Amsterdam, Netherlands.
Disability: Dementia.
Details:
Rietje was the widow of a successful plumber and real estate dealer. She had inherited his money, and one of her four sons wanted it. When he saw that Rietje was getting dementia, he manipulated her into making him her sole heir. Then he locked her away in his house and neglected her; another of her sons said that sometimes, when he walked by the house, he could hear her in the house, crying to be let out. Rietje was eventually found dead of dehydration, a victim of neglect.
Perpetrator: Hans W. (Son), his girlfriend Susan, and a paid caregiver.
Source:
Son held in senile mother's death; Fight over inheritance alleged
Demente Rietje Willms (80) overleden door verwaarlozing eigen zoon
Man verdacht van bizarre moord op zijn eigen moeder om de erfenis
Vermoorde moeder over verdachte zoon: 'We kunnen goed opschieten hoor'
'Bejaarde vrouw vermoord om de erfenis' – AT5: de nieuwszender van Amsterdam en omgeving
Bizarre moord om erfenis
Moord om de erfenis
'Zoon vast wegens betrokkenheid bij dood moeder'