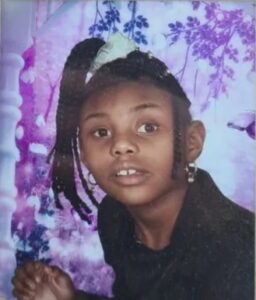 Name: Daunya Fields.
Died: December 25, 2021.
Age at death: 13.
Cause of death: Gunshot.
Location: Detroit, Michigan, USA.
Disability: Physical and developmental disability due to abuse in infancy.
Details:
Daunya and her adoptive mother Elaine Fizer, 57, were shot to death by her adoptive father, who went on the run for several days before he was found and shot by police.
Case Status:
Dwayne McDonald (Adoptive father), deceased; shot by police.
Sources:
Woman, daughter found shot dead by relatives arriving for Christmas dinner
Family urge man to surrender after woman, disabled daughter found dead on Christmas Day
Dwayne McDonald Detroit man wanted in shooting deaths of wife & daughter
Suspect in Christmas Day double killing of wife, daughter shot dead by cops
Video: Detroit Police Search for Husband in Christmas Slaying of Wife and Daughter
Detroit Police shoot and kill suspect in Christmas Day murder of mom and 13-year-old disabled daughter