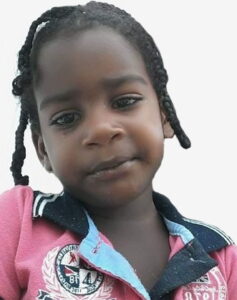 Name: Makeisha Maynard.
Died: February 9, 2020.
Age at death: 8.
Cause of death: Murder-suicide.
Location: Caroni, Trinidad and Tobago.
Disability: Autism.
Details:
Makeisha's father beat her to death with a cutlass because she wet the bed. He hung himself the next day.
Makeisha knew her numbers, colors, and shapes, but had trouble writing.
Perpetrator: Michael Maynard (Father).
Source:
Girl, 8, beaten to death after wetting bed, father takes own life
Girl, 8, beaten to death with cutlass
Trinidad: Father beats 8yro daughter to death with cutlass