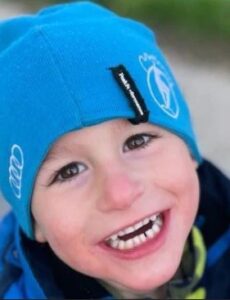 Name: Leon Apler.
Died: August 29, 2022.
Age at death: 6.
Cause of death: Drowning, head injury.
Location: St. Johann, Tirol, Austria.
Disability: SYNGAP1.
Details:
Leon's father claimed that he had been mugged, and that Leon had fallen into the River Ache, where he was found dead from drowning and a head injury. However, investigators believe Leon's father faked the mugging in order to cover up Leon's murder.
Leon's favorite toy was a huge stuffed lion. He loved bubbles and "everything that spins".
Case Status:
Florian Apler (Father), charged with murder.
Sources:
Drowned in Ache – Leon (6) begins his last journey
Dad who claims he was mugged has been arrested for murder of his disabled son
Austria tragedy as disabled boy, 6, drowns after his father was 'knocked unconscious'