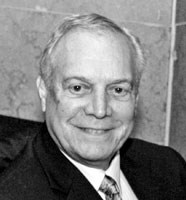 Name: Richard Judson Rutherford.
Died: April 15, 2022.
Age at death: 87.
Cause of death: Unspecified homicide.
Location: Ottawa, Ontario, Canada.
Disability: Mobility impaired, cognitive decline.
Details:
Richard died the victim of homicide; his husband was arrested and charged with his murder, which is being called a "mercy killing".
Richard was a former principal dancer in the Royal Winnipeg Ballet who worked with the Canada Council for the Arts after he retired as a dancer. In his elder years, he tended his garden and watched the birds and chipmunks that came to his feeder.
Case Status:
Philippe Hébert (Husband), charged with second-degree murder.
Sources:
The 'tragic and profoundly human' story of Richard Rutherford and Philippe Hébert
Bail granted to Ottawa man charged with second-degree murder in the death of his spouse
Ottawa man charged with murder after elderly man found dead on Good Friday
Richard RUTHERFORD Obituary (1935 – 2022)