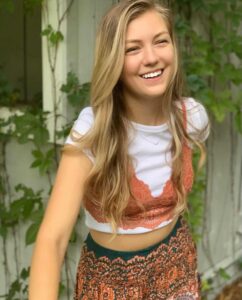 Name: Gabby Petito.
Died: September 19, 2021 (Body found).
Age at death: 22.
Cause of death: Strangled.
Location: Grand Teton National Park, Wyoming, USA.
Disability: OCD, anxiety.
Details:
Gabby was a travel blogger who was on a trip with her boyfriend when she went missing. Shortly before her disappearance, police received a call from someone who said they saw Gabby's boyfriend hitting her. When police stopped their van, Gabby's boyfriend told them that they had been arguing about Gabby's cleaning the van too thoroughly. Police interpreted the incident as a "mental health break" and put Gabby's boyfriend in a hotel room for the night. The next day, Gabby and her boyfriend continued their road trip.
Gabby's body was found in Grand Teton National Park. She had been strangled, and her death was declared a homicide.
Case Status:
Brian Laundrie (Fiance), person of interest, at large on a warrant for using Gabby's credit cards after she died. Body found during manhunt; death ruled suicide.
Sources:
Brian Laundrie: US blogger Gabby Petito's fiancé 'died by suicide' – family lawyer
Gabby Petito died by strangulation 'three to four weeks' before body was found, Wyoming coroner says
Race, Disability and Coercive Control: One More Look at the Gabby Petito Case – Ms. Magazine
New Dispatch Audio Reveals Cops In Utah Were Told Brian Laundrie Hit Gabby Petito
Body Found in Gabby Petito Investigation
Authorities Have Issued a Warrant for Brian Laundrie's Arrest
Mourners pay respects to Gabby Petito at New York funeral home
Gabby Petito case: Timeline of travel blogger's disappearance