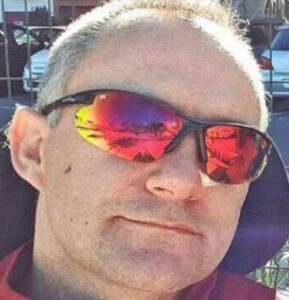 Name: Isaac Guillén Torrijos.
Died: December 5, 2019.
Age at death: 45.
Cause of death: Murder.
Location: Godelleta, Valencia, Spain.
Disability: Cerebellar ataxia.
Details:
Isaac's wife beat him to death and buried his body, possibly because she did not want to care for her disabled husband and stood to gain financially from his death.
Isaac was a retired police officer and the father of two children.
Perpetrator: Beatriz F C (Wife), arrested.
Source:
Spanish police investigating financial motive for killing of disabled ex-cop on the Costa Blanca as wife remains in custody
El perfil criminalístico de la viuda negra de Godelleta