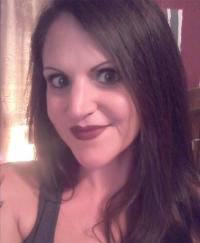 Name: Tamra Turpin.
Died: March 2, 2016.
Age at death: 36.
Cause of death: Asphyxia.
Location: Playa del Carmen, Mexico.
Disability: Unspecified; she "could not work because of a disability from a car accident in her teens".
Details:
Tamra, a Missouri native, enjoyed traveling with her boyfriend; she was visiting Mexico when she died. At first her boyfriend said she had died of a seizure, then he claimed she had committed suicide. But medical examiners concluded that she had been strangled.
Case status:
John Loveless (Boyfriend), acquitted of criminal homicide. Civil lawsuit brought and settlement reached.
Source:
Settlement Reached In Civil Lawsuit — Mother Files Petition in Daughter's Death
U.S. man held in girlfriend's asphyxiation death at Mexico resort
Boyfriend arrested after Missouri woman found dead in Mexico
Did John Loveless lawyer kill disabled girlfriend Tamra Turpin?
John Loveless & Tamra Turpin: 5 Fast Facts You Need to Know
John Loveless arrested after disabled girlfriend Tamra Turpin is strangled to death