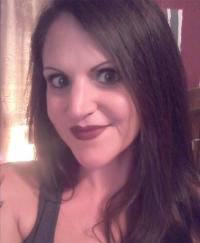 Name: Tamra Turpin.
Died: March 2, 2016.
Age at death: 36.
Cause of death: Murder.
Location: Playa del Carmen, Mexico.
Disability: Unspecified; she "could not work because of a disability from a car accident in her teens".
Details:
Tamra, a Missouri native, enjoyed traveling with her boyfriend; she was visiting Mexico when her boyfriend killed her. He tried to cover up his deed; first he said she had died of a seizure, then claimed she had committed suicide. But medical examiners concluded that she had been strangled.
Perpetrator: John Loveless (Boyfriend), charged with criminal homicide.
Source:
U.S. man held in girlfriend's asphyxiation death at Mexico resort
Boyfriend arrested after Missouri woman found dead in Mexico
Did John Loveless lawyer kill disabled girlfriend Tamra Turpin?
John Loveless & Tamra Turpin: 5 Fast Facts You Need to Know
John Loveless arrested after disabled girlfriend Tamra Turpin is strangled to death