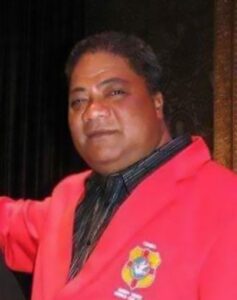 Name: Lanitola Epenisa, also called Viliami Li.
Died: October 2, 2016.
Age at death: Elder.
Cause of death: Sepsis from untended pressure sores.
Location: Kolomotu'a, Tongatapu, Tonga.
Disability: Stroke.
Details:
Disabled after a stroke, Lanitola was neglected by his wife, with whom he lived. A witness reported seeing him grow gradually more unkempt and dirty. A cousin told the court that he found Lanitola alone in the house with nothing to eat, and brought him food. Lanitola died from blood poisoning due to untended pressure sores, and was found dead, "fused to his chair," by medics.
Case Status:
Malia Unalotokipea Li (Wife), convicted of manslaughter, sentenced to 5 years 7 months.
Source:
Wife jailed for more than five years after leaving man to die in his own waste
Malia Li found guilty of leaving disabled husband to die in his own waste
Man's pressure sores developed 'very recently' before he died, surgeon says
Auckland man found dead in chair not given regular medication, Crown alleges
Man's wife denied him shower hours before he died in his own waste, court hears
Disabled man who died in his own waste had been unbathed and hungry, visitors say
Manslaughter trial: Māngere-Ōtāhuhu local board member said alleged victim smelt like urine