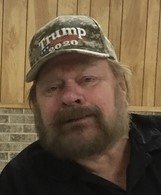 Name: Homer "Dave" Piatt.
Died: October 15, 2020.
Age at death: 72.
Cause of death: Gunshot.
Location: Las Crucez, Ohio, USA.
Disability: Chronic illness, mobility impaired.
Details:
Dave's wife shot him. Three days later, she went to the police and explained she had killed him to "ease his suffering".
He was the former Postmaster of Haydenville, a nearby town.
Case Status:
Gayle L. Piatt (Wife), pleaded guilty to voluntary manslaughter; sentenced to 11 to 16-1/2 years in prison.
Source:
Haydenville woman sentenced for husband's death
Obituary for Homer David "Dave" Piatt at Cardaras Funeral Home – Logan