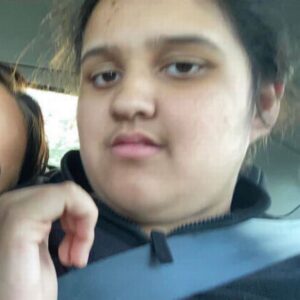 Name: Louise Nash.
Died: September 8, 2022.
Age at death: 12.
Cause of death: Stabbed.
Location: Great Waldingfield, Suffolk, England, UK.
Disability: Autism.
Details:
Louise and her mother Jillu lived in Suffolk, where Louise attended a special-needs school. Louise's parents lived in India, and the mother and daughter sometimes went to visit them. They were well-known to neighbors, who remember them always waving from their car when they drove past.
Someone called the authorities, worried about Louise and Jillu, and police went to check on them. They found Louise and Jillu dead, a gas leak in the home, and Louise's father, badly injured and immediately taken to the hospital, who they suspect is responsible for the killings. The neighborhood had to be evacuated while the gas leak was repaired, but no one else was hurt.
Case Status:
Peter Nash (Father), convicted of murder; sentenced to 40 years to life.
Sources:
Man handed life prison sentence for murders of wife and daughter, 12
Suffolk double murder: Man called wife 'validated cheater'
Ipswich Crown Court shown footage of Great Waldingfield family murder accused, Peter Nash, referring to 12-year-old daughter as his 'property' in video recorded by wife before her death
After Neely homicide, mental health workers explain what to do if someone is in crisis on the subway
Murder trial set to enter closing stages
Husband who murdered wife and daughter thought they were his 'property'
Man faces mandatory life sentence for murder of wife and daughter
Autism Memorial: Louise Nash
Tributes paid to 'devoted' mum and her daughter, 12, found at home dead
Council chair speaks of shock after suspected double murder
Injured man arrested over deaths of a mother and her 12-year-old daughter
Family of 'murdered' mother and daughter, 12, tell of 'utter despair'
Dad 'stabbed severely disabled daughter, 12, to death and strangled wife'
Father in court after being charged with murder of wife and kid
Man 'killed wife and autistic daughter'
Husband 'stabbed autistic daughter & strangled his wife who was leaving him'
Man accused of double murder 'confessed to psychiatrist', court told