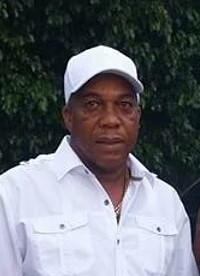 Name: Melvin Weller.
Died: February 11, 2022.
Age at death: 62.
Cause of death: Stabbed.
Location: Palm Springs, Florida, USA.
Disability: Unspecified; mobility impaired, poor grip strength.
Details:
Police were called to Melvin's home and found him dead on his kitchen floor, having been stabbed more than 140 times. His wife was arrested on suspicion of murder.
The two were in the midst of divorce proceedings, and had been working out how to split up the couple's real estate. After the divorce, Melvin planned to retire to Jamaica, where he had been born.
Case Status:
Joan Burke (Wife), charged with first-degree murder.
Sources:
Florida woman charged with murder after allegedly stabbing husband 140 times
FL woman, 61, is accused of stabbing her disabled husband to death
61-Year-Old Woman Stabbed Her Physically Disabled Husband More Than 140 Times: Police
Police: Palm Springs woman, 61, stabbed husband more than 140 times
Jamaica Observer Limited
Florida woman facing murder charges after allegedly stabbing her husband more than 140 times