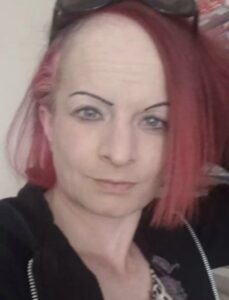 Name: Nicola Stevenson.
Died: November 13, 2019 (Body found, died approx. 2 weeks previously).
Age at death: 39.
Cause of death: Head trauma.
Location: Lewes, East Sussex, England, UK.
Disability: Russell-Silver syndrome, cancer survivor, mobility impaired.
Details:
Nicola's partner, who was habitually abusive, hit her in the head with a hammer until she died of massive head injuries; then he stuffed her body into a trash bin, where it was found by a dog.
Nicola was recovering from cancer and had needed to re-learn walking; at the time of her death, she could walk short distances but still used a mobility scooter.
Case status:
Richard Canlin (Partner), convicted of murder, sentenced to 22 years to life.
Source:
Lewes landlady murder: Lodger Richard Canlin jailed
Man guilty of murdering Scots mum with hammer & dumping her body in wheelie bin
Arrests after body of Edinburgh woman found in wheelie bin in Sussex
Mum found dead in wheelie bin suffered horrific past abuse at the hands of ex
This is the wheelie bin a dog walker opened to find A WOMAN'S BODY stuffed inside