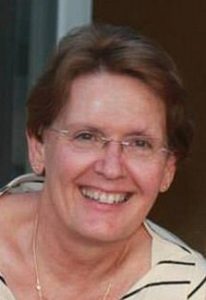 Name: Pamela Kruspe.
Died: March 27, 2017.
Age at death: 61.
Cause of death: Murder.
Location: Boynton Beach, Florida, USA.
Disability: Dementia, mental illness.
Details:
Pamela's husband went to the assisted living center where she lived and shot her in the chest, killing her.
Pamela was the mother of three children. She was a marathon runner who also enjoyed cycling, and did volunteer work at a museum.
Perpetrator: Stephen Kruspe (Husband), charged with first-degree murder.
Source:
She was 'beyond help:' Man speaks after he allegedly mercy killed his wife
Florida murder suspect claims wife asked him to kill her — to spare her from dementia
New details in fatal Boynton shooting of woman with dementia
Fla. husband says he killed wife because she wanted to die
Florida Murder Suspect Claims Wife Asked Him to Kill Her — to Spare Her from Dementia
Stephen Kruspe: I killed my wife suffering from dementia cause she wanted to die
Husband Watched His Wife Disappear from Dementia Until She Spoke Six Words That Made Him Grab a Gun