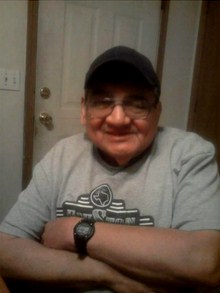 Name: Elvis Dry.
Died: January 20, 2019.
Age at death: 61.
Cause of death: Burns, trauma.
Location: Tahlequah, Oklahoma, USA.
Disability: Diabetes; Amputee; wheelchair user.
Details:
Elvis was a sports fan who was a barefoot kicker for the Kansas High School football team in the 70s. He grew up to become a truck and bus driver who liked to travel. His neighbors remember him as a gentleman with a sense of humor, who "always had a comeback".
Elvis's burned body and wheelchair were found when neighbors asked police for a welfare check. He had been stabbed, then set on fire while he was still alive.
Case status:
Denise Lynn Grass (Paid live-in caregiver), pleaded guilty to second-degree murder, sentenced to 23 years.
Source:
Several old cases slated for district court in 2023
Alleged murderers seeking relief after McGirt ruling
Accused killer of wheelchair-bound man to be in court
Hearing in Dry murder case postponed
Cherokee County deputies seek suspect in killing of amputee
No arrests made in murder of Tahlequah man, leaving neighbors on edge
Arrest made in murder of Cherokee County veteran, amputee
Disabled Oklahoma Veteran Allegedly Killed by Live-In Caretaker
Live-in caretaker accused of burning, killing veteran amputee in Cherokee County
Friends, Family Say Goodbye To Cherokee County Murder Victim
Family, friends say goodbye to Cherokee County man murdered, set on fire
Woman who burned man alive charged with murder
Woman accused of burning man alive charged with murder