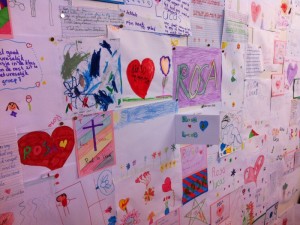 Name: Lucas V.
Died: October 2, 2013.
Age at death: 8.
Cause of death: Stabbed.
Location: Apeldoorn, Netherlands.
Disability: "Severely disabled".
Details:
Lucas and his six-year-old sister Rosa were murdered by their mother. Police say she told them she had been delusional and had been having trouble caring for her children, "especially her disabled son".
Case status:
Aurélie V. (Mother); convicted of murder, sentenced to 12 years in prison.
Source:
Hof veroordeelt Apeldoornse moeder tot 12 jaar cel voor doden van haar twee kinderen
Mother claims she was delusional when she killed her kids
Moeder doodde haar twee kinderen 'in een waan'