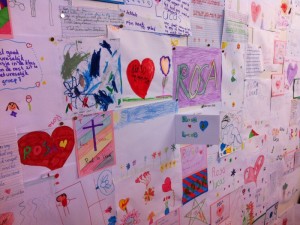 Name: Lucas V.
Died: October 2, 2013.
Age at death: 8.
Cause of death: Multiple murder.
Location: Apeldoorn, Netherlands.
Disability: "Severely disabled".
Details:
Lucas and his six-year-old sister Rosa were murdered by their mother. She claimed she had been delusional and had been having trouble caring for her children, "especially her disabled son".
Perpetrator: Aurélie V. (Mother); charged with murder.
Source: Mother claims she was delusional when she killed her kids
Moeder doodde haar twee kinderen 'in een waan'