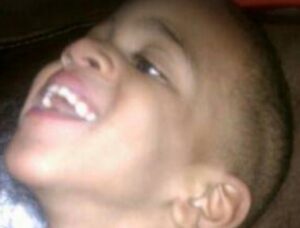 Name: LaBrawn Rankin.
Died: April 8, 2018.
Age at death: 8.
Cause of death: Neglect.
Location: Mobile, Alabama, USA.
Disability: Cerebral palsy, intellectual disability.
Details:
LaBrawn was left with his mother despite the fact that the child welfare offices suspected abuse or neglect. He was left in dirty diapers and suffered from bedsores. His death certificate states that he died from "cerebral palsy with malnutrition and dehydration", and that "neglect contributed to his death".
Perpetrator: Zedria Rankin (Mother), served with lawsuit.
Source:
3 Mobile DHR workers added as defendants in civil suit over death of special needs child
Wrongful death suit filed in 8-year-old Mobile special needs child's death
DHR sued for wrongful death of a disabled Mobile boy