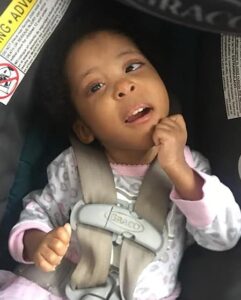 Name: Kylie L. Mickens.
Died: June 8, 2020.
Age at death: 5.
Cause of death: Neglect.
Location: Buford, Georgia, USA.
Disability: 1p36 deletion syndrome.
Details:
Kylie died from malnutrition and dehydration due to medical neglect. Her disability made it difficult for her to swallow, but her parents did not take her to the doctor, and she starved to death weighing only 7 pounds.
Perpetrator: Jerrail Maurice Mickens (Father) and Porscha Danielle Mickens (Mother), both charged with felony murder and first-degree cruelty to children.
Source:
Girl, 5, who weighed seven pounds when died had a rare disorder
Georgia couple accused of starving daughter to death held without bond
Attorney denies murder allegations for clients, claims 5-year-old had short life expectancy from rare condition
Girl, 5, who weighed seven pounds when died had a rare disorder