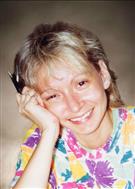 Name: Jocelyne Lizotte.
Died: February 20, 2017.
Age at death: 60.
Cause of death: Asphyxia.
Location: Montreal, Quebec, Canada.
Disability: Alzheimer's disease, mobility impairment (Wheelchair user).
Details:
Jocelyne's husband had applied for her to have euthanasia. However, because she had dementia and was not competent to make that decision, they were denied. Undeterred, Jocelyne's husband killed Jocelyne–who was claustrophobic–by smothering her with a pillow.
Case statis:
Michael Cadotte (Husband), convicted of manslaughter, sentenced to two years less a day in prison, three years of probation and 240 hours of community service; arrested for violating parole.
Source:
Man who killed his Alzheimer's-stricken wife is back in prison
Montreal man who killed wife in late stages of Alzheimer's gets parole
Cadotte won't appeal sentence in death of wife with Alzheimer's
Judge hears from families at Michel Cadotte sentencing arguments
Sentencing man who killed wife with Alzheimer's will be a challenge, judge admits
Victim's sons tell court that killing of ailing mother was no act of compassion
Jocelyne Lizotte's sons tell court killing of their ailing mother was no act of compassion
'She died in dignity,' man accused of killing his ailing wife tells bail hearing
Alleged murder of woman with Alzheimer's leads to demand for more euthanasia
Man Kills His Wife Because They Were Refused an Assisted Suicide
BioEdge: Should Quebec's Alzheimer's patients be eligible for euthanasia?
Slaying of nursing-home patient renews questions about medical assistance in dying
Death of dementia patient revives debate over assisted suicide
Renewed calls to review assisted death rules after Montreal man charged with murdering wife
Man charged with nursing home murder made cryptic Facebook post
Man arrested in death of woman at seniors' residence
'No murder in empathy and compassion,' Michel Cadotte's lawyer argues
Suspect in controversial murder of Alzheimer's patient seeks bail
Montreal man accused in death of wife with Alzheimer's disease granted bail
A murder case over assisted dying divides Quebec
Man charged in death of woman with Alzheimer's will stand trial
Jury selection begins Monday in trial of man accused of killing ailing wife
Crown outlines case against Quebec man charged with suffocating ailing wife
Orderly testifies victim in Alzheimer's slaying required constant care
Accused in slaying of wife at long-term care centre told nurse he was responsible
Murder trial hears that woman with Alzheimer's was not at end of life
Michel Cadotte caressed his wife's hair and kissed her before arrest
Crown closes its evidence in Michel Cadotte murder case
Man on trial for killing wife with Alzheimer's was 'pushed beyond his limits,' defence says
'I loved her': Montreal man on trial for murder of ailing wife testifies about her death
Montreal man charged with ailing wife's death recounts how he smothered her /A>
'Suffering too much': Montreal man admits to smothering ailing wife with pillow
Expert says man accused of killing ailing wife had disturbed state of mind
Man accused of killing ailing wife wasn't suffering from major depression: expert
Jurors deliberate in case of Montreal man charged with killing ailing wife
Montreal man found guilty of manslaughter in compassion killing of ailing wife with Alzheimer's disease
Cadotte case could rekindle compassion killing debate ahead of sentencing