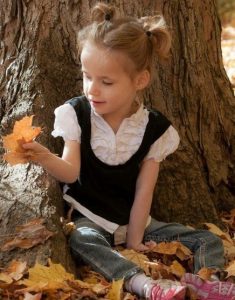 Name: Kaylie Lis-Lalande.
Died: September 4, 2017.
Age at death: 9.
Cause of death: Starvation/dehydration.
Location: Oakville, Ontario, Canada.
Disability: Cerebral palsy.
Details:
Kaylie's mother neglected her, leaving her care and that of Kaylie's little brother to her 12-year-old sibling. Kaylie was often left alone in the apartment for hours, and her mother canceled appointments with the children's aid worker who was supposed to visit.
Summer came and Kaylie was home from school, and her mother refused all the resources she had access to. Kaylie lost weight rapidly. On the day Kaylie died, her mother left her body at a babysitter's house, not realizing Kaylie had already died of the complications of starvation and dehydration, weighing 31 pounds.
Kaylie liked to ride the swings at the park. Her grandmother always got her a birthday cake and she loved the light from the candles. Her grandmother called her "our little butterfly".
Case status:
Meredith Lis (Mother), pleaded guilty to failure to provide the necessities of life, sentenced to time served plus one day in jail.
Source:
HUNTER: Disabled girl's death shrouded in shades of grey
Mom who starved disabled daughter gets a day in jail
Oakville woman who allowed 9-year-old daughter to starve to death sentenced to time served
'Starved to death': Oakville mother facing jail time after daughter, 9, dies of malnutrition
VICTIM IMPACT STATEMENT: Ruth Lalande
VICTIM IMPACT STATEMENT: Lisa Lynn and Phillip Lalande