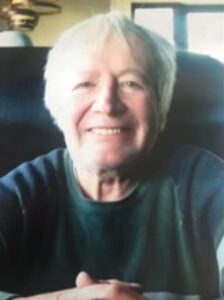 Name: Harry Vincent "Frank" Jones.
Died: March 15, 2019.
Age at death: 66.
Cause of death: Blunt-force trauma.
Location: Calgary, Alberta, Canada.
Disability: Mobility impaired, heart disease.
Details:
Harry, called Frank by his friends, was living in a hotel with another man who helped him by shopping for him. His roommate allegedly cleaned up the hotel room, told the manager "I was never here", and left. Police arrived to find Harry dead, with multiple broken bones, having been beaten to death. Harry's roommate was found, arrested, and charged with manslaughter.
Case Status:
Dale Topalinski (Roommate), convicted of manslaughter, sentenced to 9 years.
Sources:
'A difficult life': Victim of fatal motel beating was taking break from homelessness
Calgary police identify 66-year-old man as victim in suspicious death at northwest hotel
Frail senior was beaten to death in northwest Calgary motel, prosecutor tells manslaughter trial
Killer handed nine-year prison term for violent beating death of frail Calgary man in his hotel room