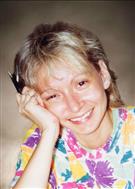 Name: Jocelyne Lizotte.
Died: February 20, 2017.
Age at death: 60.
Cause of death: Murder.
Location: Montreal, Quebec, Canada.
Disability: Alzheimer's disease, mobility impairment (Wheelchair user).
Details:
Jocelyne's husband had applied for her to have euthanasia. However, because she had dementia and was not competent to make that decision, they were denied. Undeterred, Jocelyne's husband killed her by smothering her with a pillow.
Perpetrator: Michael Cadotte (Husband), charged with second-degree murder, out on bail.
Source:
'She died in dignity,' man accused of killing his ailing wife tells bail hearing
Alleged murder of woman with Alzheimer's leads to demand for more euthanasia
Man Kills His Wife Because They Were Refused an Assisted Suicide
BioEdge: Should Quebec's Alzheimer's patients be eligible for euthanasia?
Slaying of nursing-home patient renews questions about medical assistance in dying
Death of dementia patient revives debate over assisted suicide
Renewed calls to review assisted death rules after Montreal man charged with murdering wife
Man charged with nursing home murder made cryptic Facebook post
Man arrested in death of woman at seniors' residence
'No murder in empathy and compassion,' Michel Cadotte's lawyer argues
Suspect in controversial murder of Alzheimer's patient seeks bail
Montreal man accused in death of wife with Alzheimer's disease granted bail
A murder case over assisted dying divides Quebec
Man charged in death of woman with Alzheimer's will stand trial