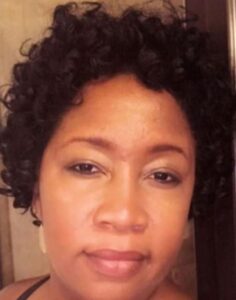 Name: Adrian White.
Died: October 23, 2020.
Age at death: 43.
Cause of death: Murder-suicide.
Location: Jefferson County, Alabama, USA.
Disability: Leukemia, in remission.
Details:
Adrian was shot by her fiance in a murder-suicide.
She lived with her fiance and her father, who has dementia, and helped care for him. She was the youngest of twelve siblings; her family remembers her as "a caretaker and a jokester". She was a University of Alabama graduate who worked as a systems analyst. Her father survived the murder-suicide unharmed and was hospitalized for observation.
Perpetrator: Her fiancé.
Source: 'She was angelic': Family stunned at woman's death in Jefferson County murder-suicide
Man and woman dead in apparent murder-suicide in Jeffco subdivision