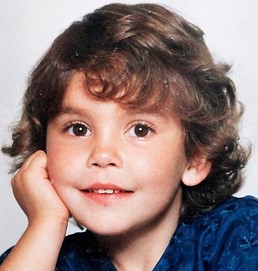 Name: Aja Danielle Johnson.
Died: March 29, 2010.
Age at death: 7.
Cause of death: Homicide.
Location: Oklahoma City, Oklahoma, USA.
Disability: ADHD, sleep disorder.
Details:
Aja's abusive stepfather, after losing custody, killed her mother and kidnapped her. Two months later, he killed her and then himself.
Aja's father called her "Punky." She wanted to be a cheerleader.
Case status:
Lester Hobbs (Stepfather), deceased.
Source:
Amber Alert: 7-Year-Old Aja Johnson Believed to Be With Accused Murderer
Horrific abuse marked last three years of Aja Johnson's life
New Info in Aja Johnson Case
Aja Danielle Johnson (2003-2010) – Find A Grave
Command center closing in search for 7-year-old