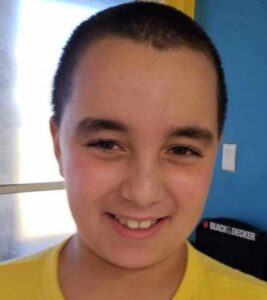 Name: Alejandro Ripley.
Died: May 22, 2020.
Age at death: 9.
Cause of death: Drowning.
Location: Miami, Florida, USA.
Disability: Autism.
Details:
Alejandro's mother allegedly tried to kill him by pushing him into a canal; but some passers-by saw the boy fall in and rescued him. Later that day, she pushed him into a different canal; this time, no one saw, and Alejandro drowned. Police say she tried to pass it off as a kidnapping, but when witnesses reported the earlier murder attempt, she confessed to the lie.
Case status:
Patricia Ripley (Mother), charged with first-degree murder and other felonies.
Source:
Tax Dollars To Help Defend Miami Mom Patricia Ripley, Accused Of Drowning Autistic Son
9-year-old boy with autism kidnapped in front of mom found dead in Miami
Non-verbal 9-year-old with autism found dead after abduction from Florida Home Depot, police say
Mother who reported abduction of 9-year-old son with autism now charged in his murder
Dead boy's mother had attempted to kill him before, prosecutors say
Florida mom charged with the murder of son with autism
'In a better place.' Miami mother of drowned autistic boy admits leading him to canal, cops say
Mother Of SW Miami boy found dead charged with murder
Police Investigate Mother In Death Of SW 9-Year-Old Autistic Boy
Florida mom arrested on suspicion of killing 9-year-old son with autism after falsely reporting him kidnapped
After death of boy with autism, Miami special needs group sees rise in crisis calls
Neighbors saved autistic boy, 9, from canal an hour before 'mom pushed him AGAIN to his death and faked kidnap'
'He never made a sound': Witness says she saw autistic boy fall into canal. Days later, his mother is arrested for felony murder. [Update]
Possible motive revealed in autistic boy's murder, mother charged