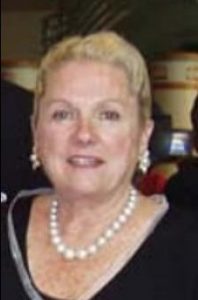 Name: Alexandra Jacobs.
Died: April 10, 2019.
Age at death: 77.
Cause of death: Murder-suicide.
Location: Orono, Minnesota, USA.
Disability: Dementia; wheelchair user due to unsuccessful hip replacement.
Details:
Alexandra's husband shot her in a murder-suicide.
Alexandra was a skilled painter who created watercolor and oil paintings and exhibited them in galleries. She raised five children, including a daughter with cerebral palsy, and was active in charities that assisted people with disabilities.
Perpetrator: Irwin Jacobs (Husband).
Source:
Irwin Jacobs, wife Alexandra dead in murder-suicide, close friend says
Businessman Irwin Jacobs, Wife Found Dead In Suspected Murder-Suicide
Jacobs family 'heartbroken' after couple found dead in Orono mansion
Jacobs' murder-suicide leaves friends and industry reeling
Former Vikings part-owner was 'upbeat' days before 'murder-suicide'
Deaths of Irwin, Alex Jacobs confirmed as murder-suicide
Prominent businesman Irwin Jacobs shot wife, then himself, medical examiner confirms
Son says Irwin Jacobs struggled with health before he shot wife, then himself