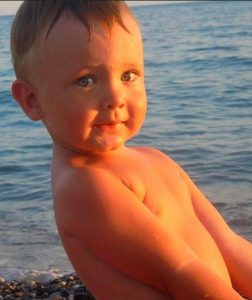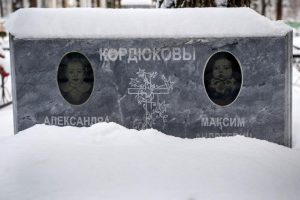 Name: Alexandra "Sasha" Kordyukova.
Name: Maxim Kordyukova.
Name: Mikhail "Misha" Kordyukova.
Died: Unknown; mother arrested in 2015.
Age at death: All were under 3.
Cause of death: Warfarin poisoning.
Location: Ekaterinburg, Russia.
Disability: Atypical hemolytic-uremic syndrome.
Details:
Sasha, Maxim, and Misha died before their brother Ilya was taken to the hospital, gravely sick from warfarin poisoning. Ilya survived, but the attempted murder tipped off police that his siblings' deaths might not have been accidental. After exhumation and autopsy, it was determined that Maxim and Misha had both died from warfarin poisoning. Their sister Sasha's autopsy was inconclusive, but like them, she died young and suddenly.
Their mother, when arrested, claimed she had tried to cure her children, but that it was too difficult; so she wanted to kill them and start a new family with healthy children.
Ilya, who recovered from the poisoning, is now living with his father.
Case status:
Elena Kordyukova (Mother), convicted, sentenced to 18 years.
Source:
Mum accused of killing her two sick kids with rat poison
Russian murdered sons with genetic condition with Warfarin
Evil mum jailed for killing two of her disabled sons with 'rat poison'