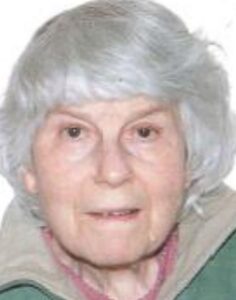 Name: Angela Tarver.
Died: December 19, 2019.
Age at death: 86.
Cause of death: Murder.
Location: Woking, Surrey, England, UK.
Disability: Stroke; limited speech and mobility.
Details:
Angela's son killed her by stabbing her through the heart with an ornamental sword.
Her husband remembers how she always found ways to carry on with her interests and activities as her disability advanced. He calls her "the light of my life".
Perpetrator: Philip Tarver, convicted of murder, sentenced to 19 years.
Source:
Husband's heartbreaking tribute to wife 'cruelly' murdered by son
'Scrounger' son who decapitated disabled mom, 86, with sword and dumped her head in freezer jailed for life