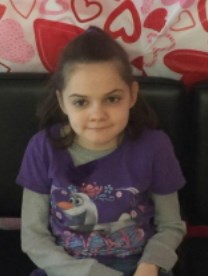 Name: Ashlyn Rayanne Ellis.
Died: March 17, 2019.
Age at death: 14.
Cause of death: Smoke inhalation during house fire.
Location: St. James, Missouri, USA.
Disability: Physical disability, nonspeaking.
Details:
Ashlyn was neglected by her mother. She died when she was left alone at home and the house caught on fire. She could not escape because she was in her bed, which had been transformed into a makeshift cage that locked from the outside.
Case status:
Tracy Ellis (Mother), charged with second-degree murder and child endangerment; pled guilty to first-degree child endangerment, sentenced to 6 months to 14 years.
Source:
Ellis sentenced to 14 years in DOC
Document: Disabled teen who died in house fire was trapped in bed, mother charged
Mom charged with murder after disabled daughter killed in house fire
Maries County, Mo. mother faces murder charges in death of disabled daughter in house fire
Mother charged with daughter's murder after Maries County fire
Mother Charged With Murder In Disabled Daughter's Death
Deputies: Disabled teen was alone, locked in bed as house burned
Null & Son Funeral Home | Rolla, MO