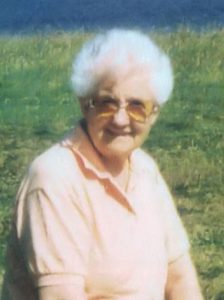 Name: Avis "Mary" Addison.
Died: February 22, 2017.
Age at death: 88.
Cause of death: Asphyxia.
Location: St. Merryn, England, UK.
Disability: Dementia.
Details:
Avis, called Mary, was allegedly beaten and strangled by her husband, who, as her dementia worsened, refused help in caring for her and instead neglected and abused her.
Mary was a churchgoer who attended her village's coffee mornings.
Case status:
Douglas Addison (Husband), charged with murder, ruled insane; hospitalized indefinitely.
Source:
Number of missed opportunities to help woman murdered by her husband
Apologies over 'missed opportunities' to help pensioner murdered by husband
Douglas Addison has been charged with the murder of his wife in quiet Cornish village of St Merryn
Man, 88, charged with murder of his 88-year-old wife
Pensioner murdered wife because of her Alzheimer's, jury told
Sympathy for family of Alzheimer's sufferer killed by husband with dementia
Retired policeman, 89, found guilty of murdering wife
Former police officer found guilty and sentenced for murder of wife in Cornwall
Retired policeman, 89, suffocated dementia-sufferer wife
Devoted husband battered and suffocated wife to death in truly tragic case