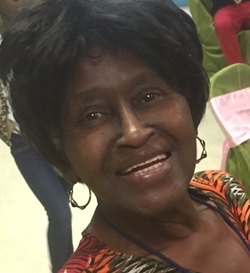 Name: Barbara Lewis-Brown.
Died: July 22, 2018.
Age at death: 77.
Cause of death: Neglect.
Location: Baton Rouge, Louisiana, USA.
Disability: Disabled elder.
Details:
Instead of caring for her, Barbara's children and grandchildren left her on the couch. There, she slowly died from a combination of malnutrition, dehydration, and stage 4 pressure sores infected by her filthy environment, having been starved down to a skeletal 108 pounds on her 5'8″ frame.
Barbara was retired from the Louisiana Department of Labor, having worked there for more than thirty years. Her co-workers remember her teaching them their jobs when they were new. She was the "life of the party," good at encouraging others and brightening their day. She had three children, thirteen grandchildren, and nine great-grandchildren.
Perpetrator: Chastity Lewis (Granddaughter), Carlnessa Butler (Granddaughter or grandniece, conflicting reports), Carl Lewis (son) and Chira Lewis (daughter) were charged with manslaughter and cruelty to the infirm.
Source:
New details in Baton Rouge woman's tragic bedsore death shed light on elderly neglect
Barbara Lewis-Brown's Obituary on The Advocate
Pair faces manslaughter charge in death of elderly woman
In Memory of Barbara Lewis-Brown — Wilson-Wooddale Funeral Home, Baton Rouge
Third family member arrested after woman dies of bedsores in Baton Rouge