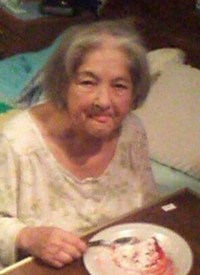 Name: Beverly Ann Nickerson.
Died: September 24, 2016.
Age at death: 74.
Cause of death: Drug overdose, blunt trauma.
Location: Spring Hill, Florida, USA.
Disability: Dementia.
Details:
Beverly's son abused and eventually killed her by beating her and overdosing her on her medication.
She had four grandchildren and a great-grandchild.
Case status:
Albert Henry Nickerson (Son), found guilty of aggravated Manslaughter of an elderly person and neglect of an elderly person, sentenced to 25 years.
Source:
SON OF SAM: Spring Hill Man Sentenced to 25-Years in Prison for Killing His Elderly Mother; Beat, Drugged, Stole from While In Cognitive Decline
Beverly Ann NICKERSON Obituary (2016) Tampa Bay Times
Spring Hill Man Sentenced to 25-Years in Prison for Killing his Mother
Man Faces First Degree Murder Charge in Death of his Own Mother
Deputies: Spring Hill Man Murdered Mother
Son charged with murdering elderly 74-year-old mother in Hernando County